i miss my short blonde bob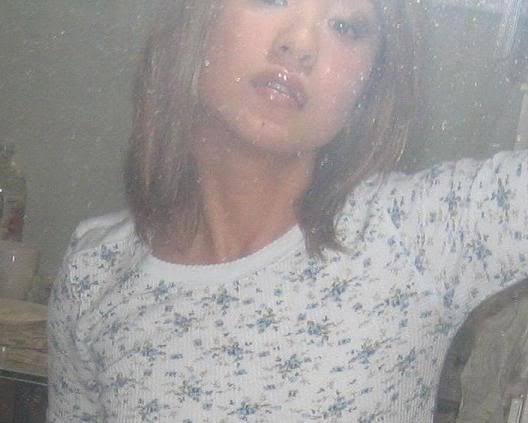 i wish i was back home. =(
im such a southern california girl. orange county/LA. if i had the opportunity to purchase real estate at the moment it would be a small cottage in huntington beach and a loft in downtown LA.
weekends would be spent in oc with family, where my aunt, uncle, cousin, grandma, and close friends all live.
weekdays i can work and socialize in LA with colleagues and acquaintances. also my nephew is so big now! hes in kindergarten so i would love to pick him up from school and take him somewhere fun. he's no longer a baby, he's a little man...and im missing out on so much by being all the way out here in korea.
other than cali i'd love to just take a road trip to random cities across the country. like small towns. and shop at little vintage stores. i'd want to visit states like texas, mississippi, alabama. take a bunch of pictures.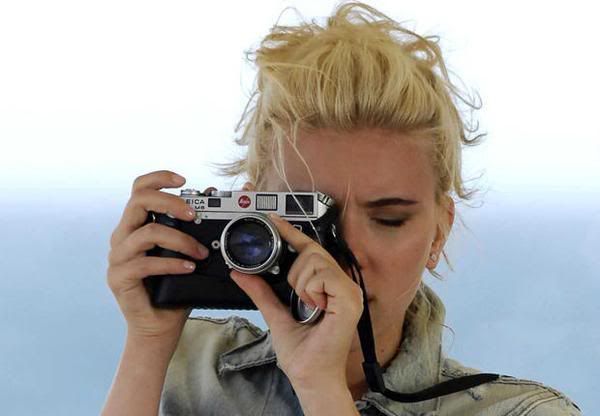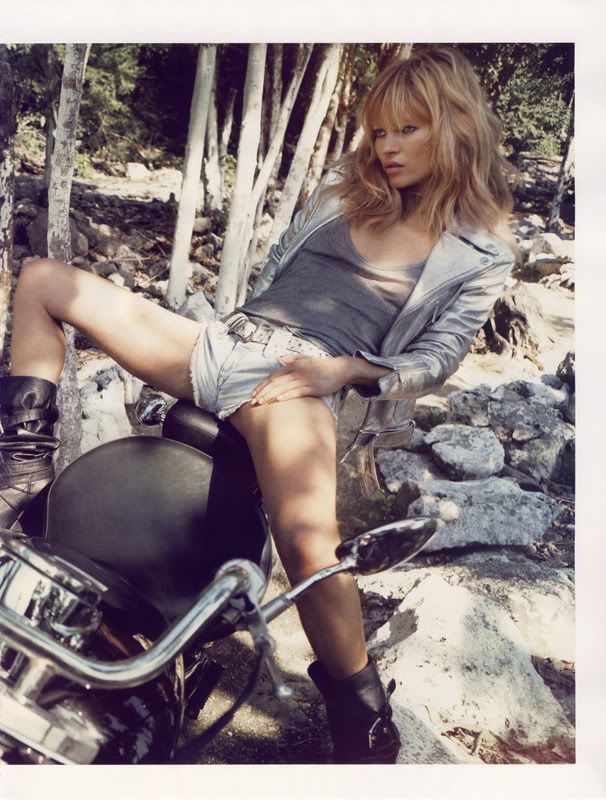 london seems to have a lot of electric energy right now. stockholm would be cool too.
this girl, kenza, whom i met ages ago through a circle of acquaintances (whom i no longer associate myself with) is a model and swedish mtv vj just contacted me. now our mutual "friends" were and still are shady ppl. but i remember kenza to be a bright, sweet girl and i congratulated her on her budding success. so anyway she emailed me a few days ago and invited me out there. im almost tempted to just book a flight and go.
my dad and grandfather would flip. yeah right.
i invited kenza to seoul but warned her that there wasnt much to see here. she suggested we could take in sights for 2-3 days then take a detour to the maldives which is just a few hours away by flight. i'd been meaning to plan a trip there anyway but had kind of put on the back burner for some time. so we'll see. im a little hesitant and rather picky with travel companions, the only person exempt is my sister.
i just wish i could pick up and go!
im done with seoul for now. and the weather is beginning to become a drag. ick. im becoming a drag. double ick.
i miss my bathroom in my old LA studio...the previous tenant was an artist and had painted even the ceilings so it was gorgeous when i looked up while taking baths mid-afternoon (which used to be my post-bellini brunch sunday ritual)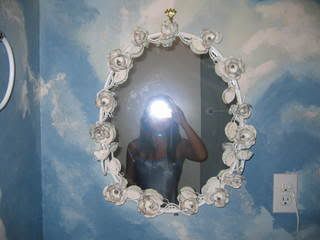 isn't the antique mirror gorge too? and nooo i did not get it at some pretentious malibu boutique, i got it at target (yup thats right! i used to shop there all the time)
my abs circa '06...i was training for a marathon and doing like 500 varying crunches on a balance ball

i probably have the most random blog...